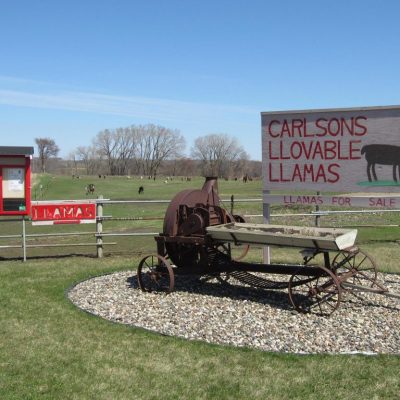 Carlson's Llovable Llamas
8380 County Rd  10 East,
Waconia MN 55387
Direction Alert Apple Maps will send you to the wrong location if you don't include "East" or "E" in the address. We are East of Waconia. The entrance to Carlson's Llovable Llamas is just north off of County Rd 10 on Nelson's Cartway. Parking on the right.
Open Year-round for Scheduled Visits
Monday 8:30am-5pm
Tuesday 8:30am-5pm
Wednesday 8:30am-5pm
Thursday 8:30am-5pm
Friday 8:30am-5pm
Saturday 8:30am-5pm
Sunday 8:30am-5pm
We have been overwhelmed with email requests and are running 5 – 7 days behind returning calls and emails. Reservations for weekend visits are filling 3 to 4 weeks in advance. Reservations for weekday visits are filling 1.5 to 2 weeks in advance.
Fill in the Form below.
Check the box that applies to the activity that you are interested in.
Include specific information about the activity that you are interested in within the message box.
Please leave your phone number. We will call or email you within 48 hours. We're outside for most of the day so we usually return emails in the evening. 
We are having difficulty with people answering our return phone calls (especially in the evening) so please pick up!
Fill in Form & Check Interest Box