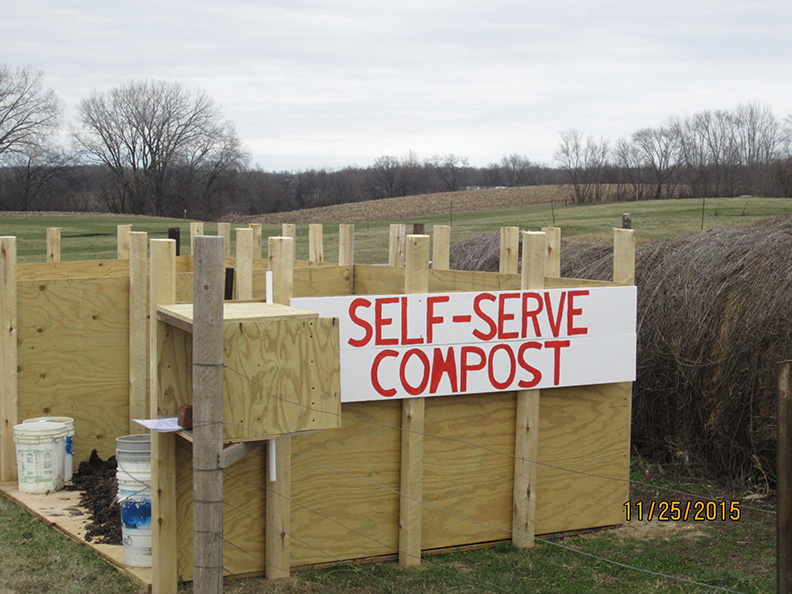 We  have llama compost available for your plant and garden use.
Llama compost has a high nutrient value. It will not burn plants and has a very low odor.
We have set up a self-serve compost area. We also have 5 gallon pails available.
This is one of our 4H fundraisers. The llama manure is collected by the 4H kids and all proceeds go back to the 4H program. You can purchase 5 gallons of llama compost for $5.
Bring your own pails. We have none available.