Children's Birthday Parties, Special Event Parties
Voted #1 Children's Party
Create memories for your child and their friends for years to come! Our birthday parties are fun and offer educational talks, trail hikes and llama relays in a beautifully shaded, naturally landscaped rural setting. We tailor the party to your child's age and needs. When your child shares their birthday party with our llamas, their party will be unique and natural and instill the values of respecting and caring for all creatures.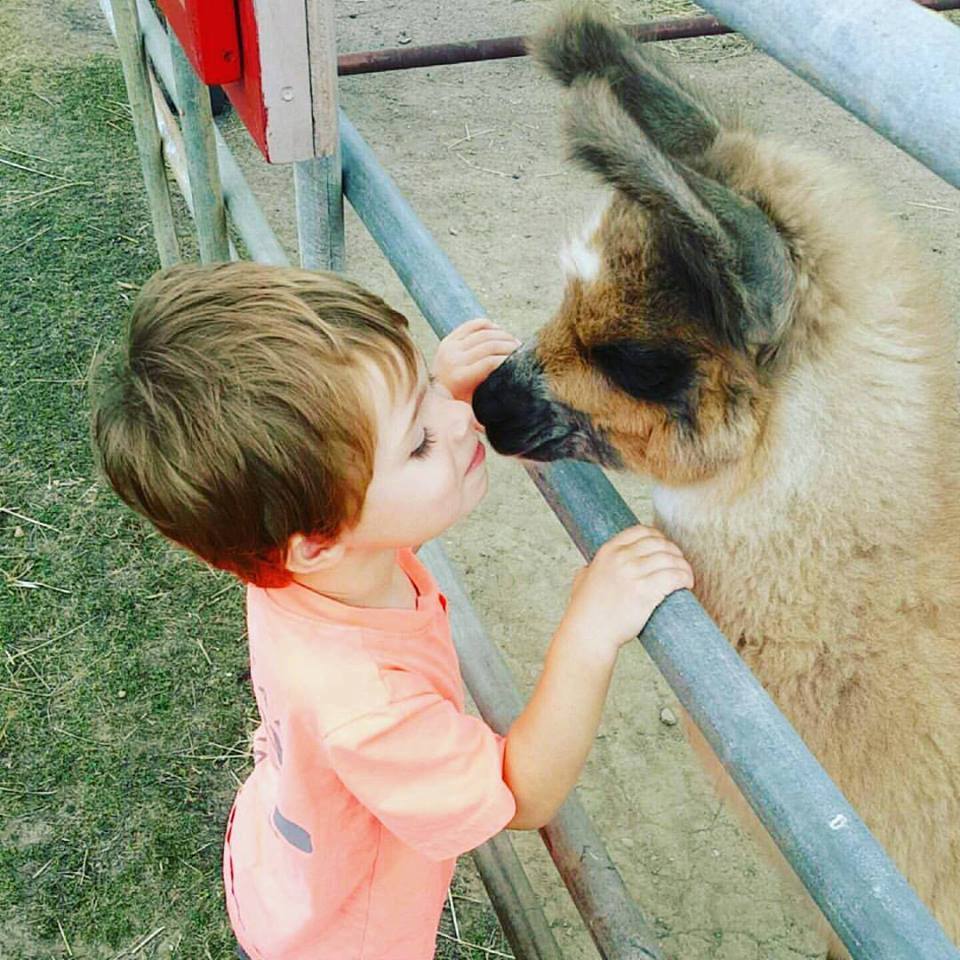 Scheduling a Birthday Party
Birthday Party requests for 2021 are being handled like a farm visit plus picnic table time at the end of the visit. Please consider setting up a Farm Visit for your birthday party group.
Birthday party group visits are held from spring thru fall. 
Parties typically will be scheduled between 8:30am and 5pm, 7 days a week.
Parties take place outside with the llamas and may need to be rescheduled if the weather is severe.
Please Bring Your Own Food
Bring your own snacks, lunch, beverages and birthday cake. We have a shaded picnic area and we'll make sure the kids have time to enjoy eating.
(We do not have food or drinks for sale at the farm.)
Scheduling Details